You don't have the money to pay for a luxurious gym, and that's okay. However, maintaining a fit & healthy lifestyle is not directly proportional to the amount of money you spend. Sites like Framing & Foundation have all the necessary equipment and products that don't cost a fortune and designed for the fitness enthusiast who would want to stick to a budget. In this post, we are reviewing all the basic options that are worth considering.
Exercise balls
These are designed to help you balance and do more of core training exercises. An exercise ball comes in diverse sizes, so find one that's easy to stock, and do check if it includes a pump. This is basic thing that needs attention, because you don't want to step out every time to keep the air in check.
Kettlebells
If you want to complete your routine within a small area, kettlebells are worth buying. You will find numerous sizes, just like in case with dumbbells, but go for a bigger size. A 5kg kettlebell, for instance, is ideal for women for most basic exercises, while men may need anywhere between 8kg and 10kg, depending on the workout.
Dumbbells
Dumbbells are inexpensive and can be used in numerous ways, especially for chest, bicep and triceps exercises. You can buy in sets from online stores like Framing and Foundation, or can check for plates, which can be changed as per your fitness regime. If you want to go for dumbbells for weight training extensively, do include a barbell and extra weights too.
Yoga mat
Yoga mats and bricks are great tools for any home gym, and these can be used for basic exercises like pushups and crunches too. Buying yoga mats can be a bit tricky, because you may not be able to understand the thickness of the mat, which makes a big difference to the support it offers. We recommend something that's ½-inch thick for starters.
Exercise bike
The only expensive item we would recommend on this list is an exercise bike. There are just so many different kinds of both manual and electric bikes to choose from, that you really have to look into the features rightly. Make sure that you get something that can be altered for more resistance, otherwise you may get bored of the workouts soon enough.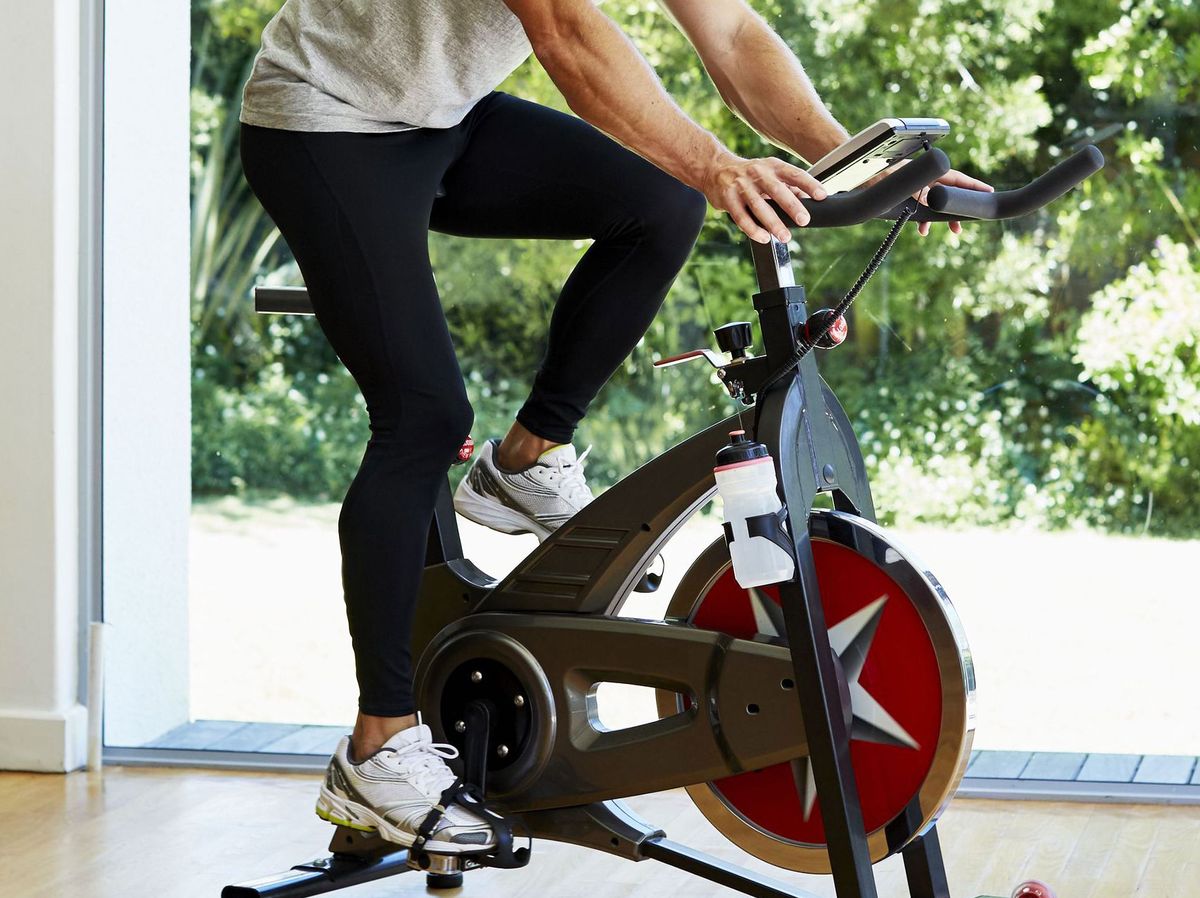 Jumping rope
Since treadmills are insanely huge and not suited for smaller budgets, a good alternative for cardio is a jumping rope. Jumping ropes are handy to keep in your bag at all times, and you can choose to sweat it out anytime and anywhere you want. This is the most effective form of cardio, especially if you follow it up by HIIT.
Now that you have figured out the best workout products, set your budget and look online. We promise that many sites have good offers and a whole bunch of choices in each category, which make it easy to find ones that fit your budget and different workout goals.